john dory, beetroot, orange and fennel salad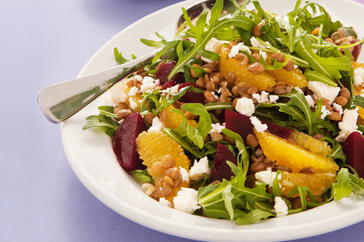 4th June 2012 by jenny
Ingredients;
John dory fillets 2
Oranges 2
Fennel 1
beetroot  vac pak 1
olive oil
port 1/2 glass
apple juice 500ml
white wine vinegar
castor sugar 50g
Method;
First make the Beetroot Puree;
boil the beets in the apple juice and port ,cut up the beets a bit , first for about ten mins. Then puree.
Next make Orange dressing;
Reduce the juice of 2 oranges to a 1/3 with the castor sugar. Let it cool then make a dressing mixing whisking the orange with a few splashes of white wine vinegar and olive oil.
Next make the Fennel salad;
Slice  the fennel as thin as you can take out the root keep it in ice water to keep it crisp till you need it. Dice up 1/2 a cooked beetroot and segment 1 orange. Toss the fennel orange and beetroot together with some of the orange dressing.
Next cook the john dory;
Pan fry it in a little butter and oil with salt and pepper .
Plate up;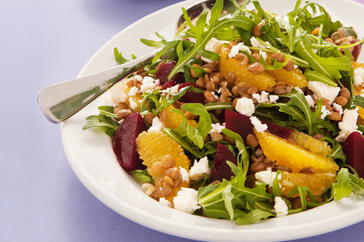 Spread the beetroot puree across the plate , place the john dory fillets on top, next place a little of the fennel salad on top of this and drizzle more orange dressing over everything.