Mexican Rice Salad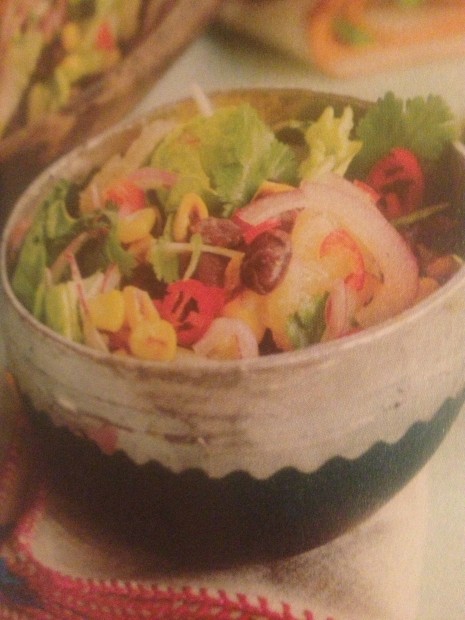 14th January 2013 by jenny
Mexican rice salad
Ingredients:
1 mango diced
1 avocado diced
1 red onion sliced
1 red pepper diced
1 tin of sweetcorn
1 tin of cooked black beans
1 or 2 red chillis chopped
zest and juice of a lime
bunch of coriander chopped
Cup of basmati rice or brown basmati rice.
Method:
First wash the rice and rinse three times til the water runs clear off it. Then cook 1 cup of basmati rice in 2 cups of cold water with salt. When the rice is nearly cooked turn off the heat and place a lid on the pot to let it steam.
Cool the rice down once it is cooked by speading it out on a tray and leaving it in a cool place, avoid pessing it together you want to keep it fluffy.
Combine all the other ingredients together, then mix in the rice, adjust your seasoning, salt ,pepper, lime, chilli ,olive oil just taste and see if it needs any of them.
This will keep in the fridge for four days so make plenty, serve it cold ,or warm it ever so slighty in the microwave.